Active Member
Founding Member
Member ID

#1073
Messages

239
Reactions

267
Points

37
City

Bradford
State

PA
Country

United States
Vehicle

2018 Charger Hellcat
There was a place called CCI that everyone seemed to love.
They confirmed my order Monday morning, had tracking in my hand tuesday evening and it showed up this afternoon...a little over 72hrs from email to doorstep! That's hauling the mail!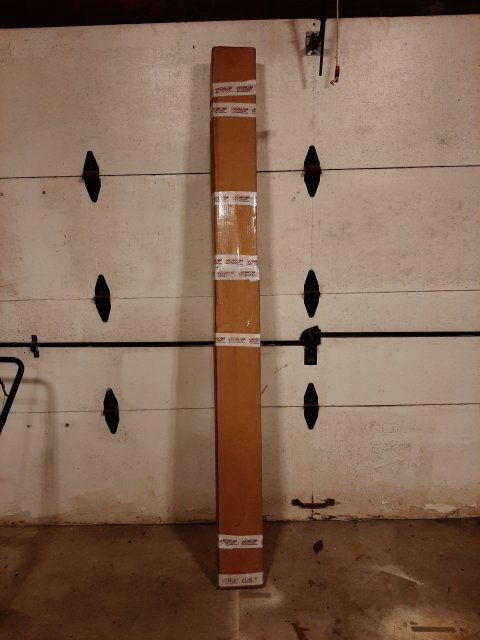 They had stopped production along with almost all major guys in the game a few months back. Seems everyone had some sort of issue or another.
I got on this waiting list back before the new year and this is one of the first new run ones hot off the bench for us longer guys (heh heh heh)...
I don't know when I'll get around to it...or IF I even will...my garage is a mess and I'm the kind to do multiple things at once. Exhaust has to come down so perfect time for upgrade right?
I am 2 17" beadlocks away from finding out how weak the stock axles and rear are. They're probably next knowing my luck.
Car is a Dusterhoff Stg 4 on 2.85/2.79/flex daily and 2.50/E85 track only. Catless, LMI, FIC1200's, etc.
Will be first time at the track in 3 years since I took my 6spd CTS-V to a heads up airport drag and went 7-1
3