Active Member
Founding Member
Member ID

#1008
Messages

319
Reactions

481
Points

67
City

Mount Prospect
State

IL
Country

United States
Vehicle

2016 Hellcat Charger
My build thread is below, but I wanted to start a new one
Bringing the car home tomorrow....
Impressed is the word of the day
I had a
Jokerz Performance
blower swapped in place of my stock blower with his 2.4L race package. That includes his race bearings, fresh oil, CNC ported snout, CNC bearing plate port, and his other unknown tweaks. The blower is a 2016, so I didn't do any 2018+ style runner porting, which could of probably bumped it more.
Brett Lemenager
's customer service is top notch. I had a blower sent to him and we got it installed. Brett didn't like the sound of the blower idling via video. He asked for it back. He powder coated a core he had done up and ready to go and it arrived back within 2 business days 🤯
The only change to the setup was the snout/blower. I previously had a hand ported snout with 2.56 Litens upper only, and 105mm TB on the car. The car has a cam and a headers as well. Prior to this I was pretty impressed that I made about 880rwhp with only 17psi, which mirrored last years 2.4 upper only setup at about 20psi.
The car gained about 70rwhp and 2psi with the blower swap and tuning adjustments on e83. I'm not a dyno queen guy, but wasn't expecting that large of a jump.
Jeremy Satera
and
Satera Tuning
installed and tuned and were fantastic as usual. I also am running a triple pump FORE system on the car. Car is still tuned using the flex fuel they offer. I obviously don't use 93 unless I really want to put it in for long cruising or storage.
I had plans to spray this thing to button everything up, but left the bottle at home 💀. I'll have to make "one" more visit lol.
I look forward to getting it to the track to see what it can do. It has a forged bottom, so it will be spinning a bit past 6500....💁‍♀️
More to come....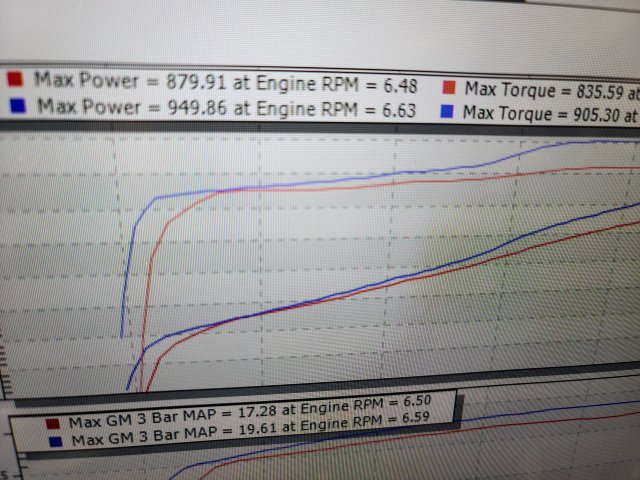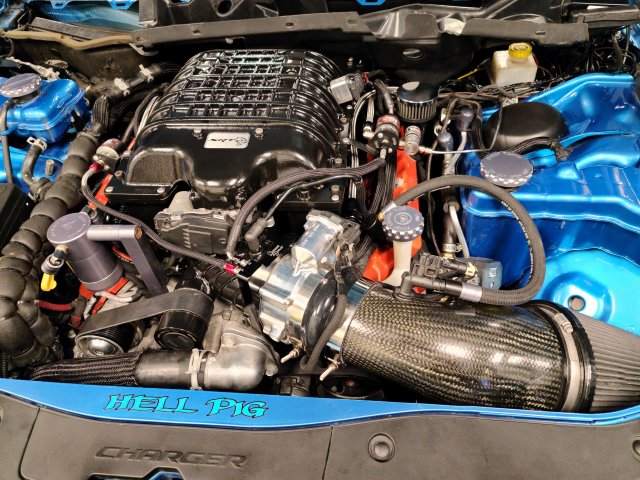 13

5