Member ID

#1981
Messages

31
Reactions

42
Points

12
City

Vincent
State

OH
Country

United States
Vehicle

2015 Charger Hellcat
Preface:
This is my first post selling something on this website so apologize in advance for any rookie mistakes.
Product Description:
BWoody 5" Velocity Plus Intake for Hellcat Charger 2015-2016. Includes unused drycharger for air filter, velocity stack and drycharger which have not been used, several T-bolt clamps including one which is not pictured which is missing a nyloc nut, flat black paint, see images. This unit has less than 12,000 miles on it and the filter is in good condition. What you see is what you get and no warranties expressed or implied. There is nothing wrong with it, I just don't plan on using it and have gone back to the stock air intake system. I have no idea if this may fit other cars. There is an image below of the cost of this equipment new at the BWoody website.
Price:
$440
Images: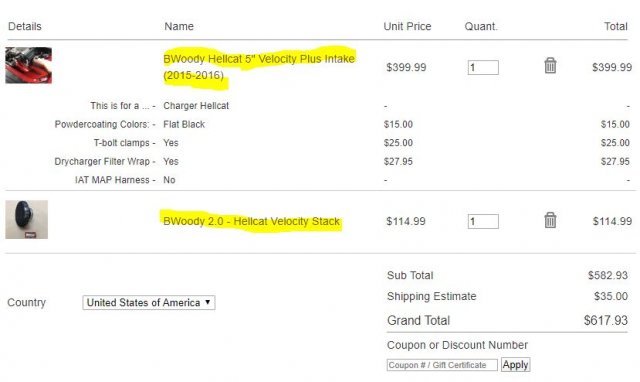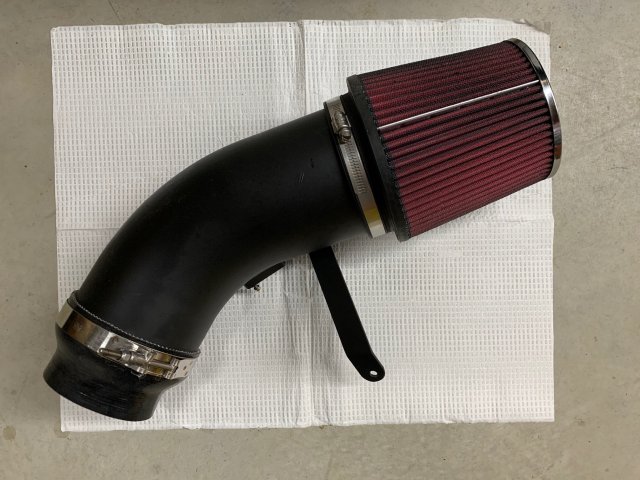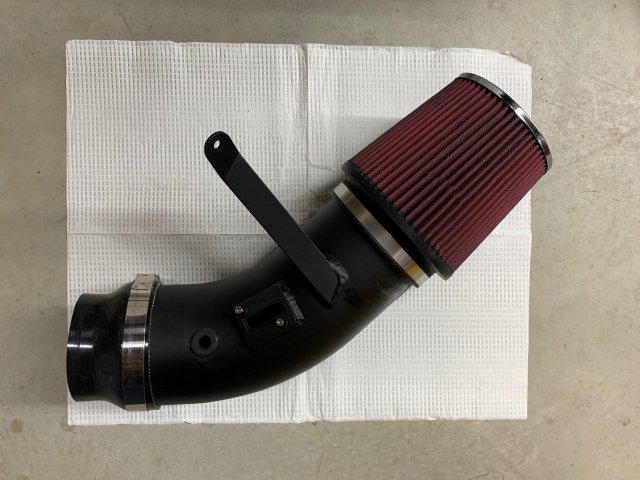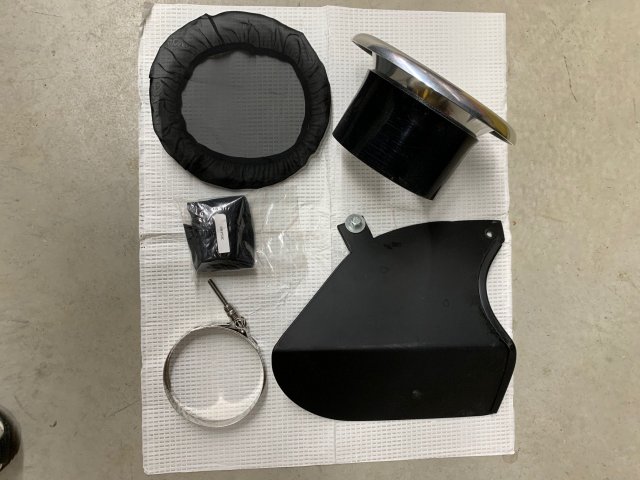 Shipping Details:
UPS shipping from Vincent Ohio to the contiguous United States included in the price
Contact Information:
PM
1